Spiral Staircase – A spiral staircase is a good idea to connect the first and second floor of your house. This staircase is a great option if you have a small area.
The steeper incline limits the area for the staircase. Here, we have the list of spiral staircase ideas. Those ideas may inspire you to start the project right away.
1. Wooden Spiral Staircases
Wood is a good material for a staircase. It looks artistic and solid. The cost for a wood spiral stair is around $2.000 up to $20.000.
It is considered as an affordable material than other materials. A wood circular stair is also flexible. You can mix and match with a variety of house or interior models.
2. Spiral Staircases to Basement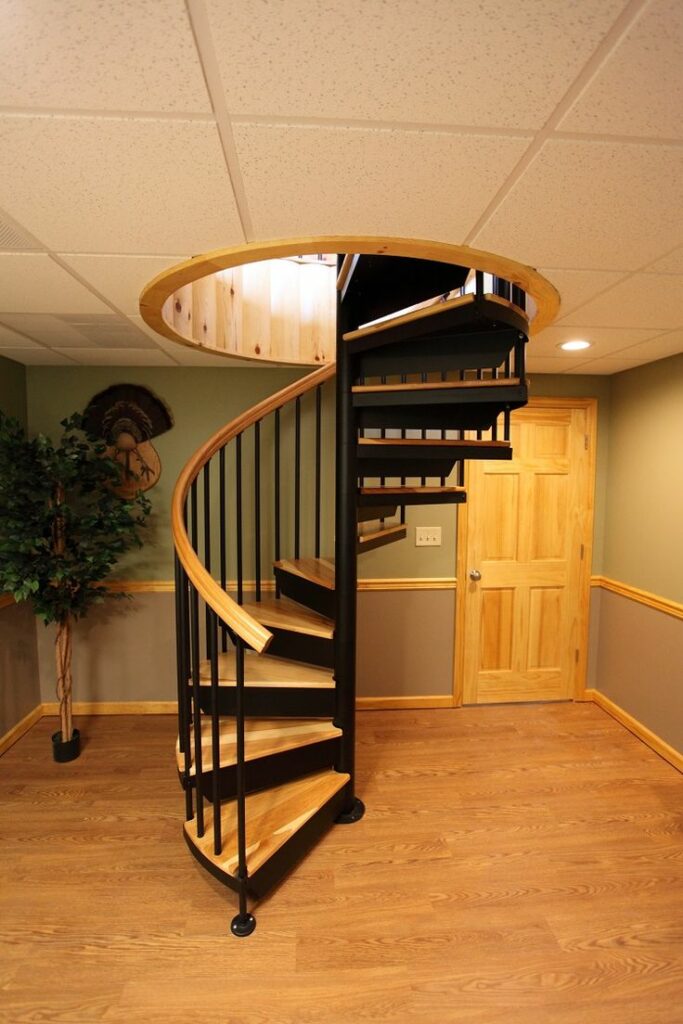 You may also install a spiral stairway to connect between the main room to the basement. The cost is about $750 up to $1.550 or more.
The price is for materials and labor. You can spend less money if you do the project by yourself. A DIY circular stairway to basement may take around $500 to $1.200 or more.
The stairway above is simple and elegant enough, especially if you want to use your basement as a new room.
3. Modern Metal Curved Staircases Ideas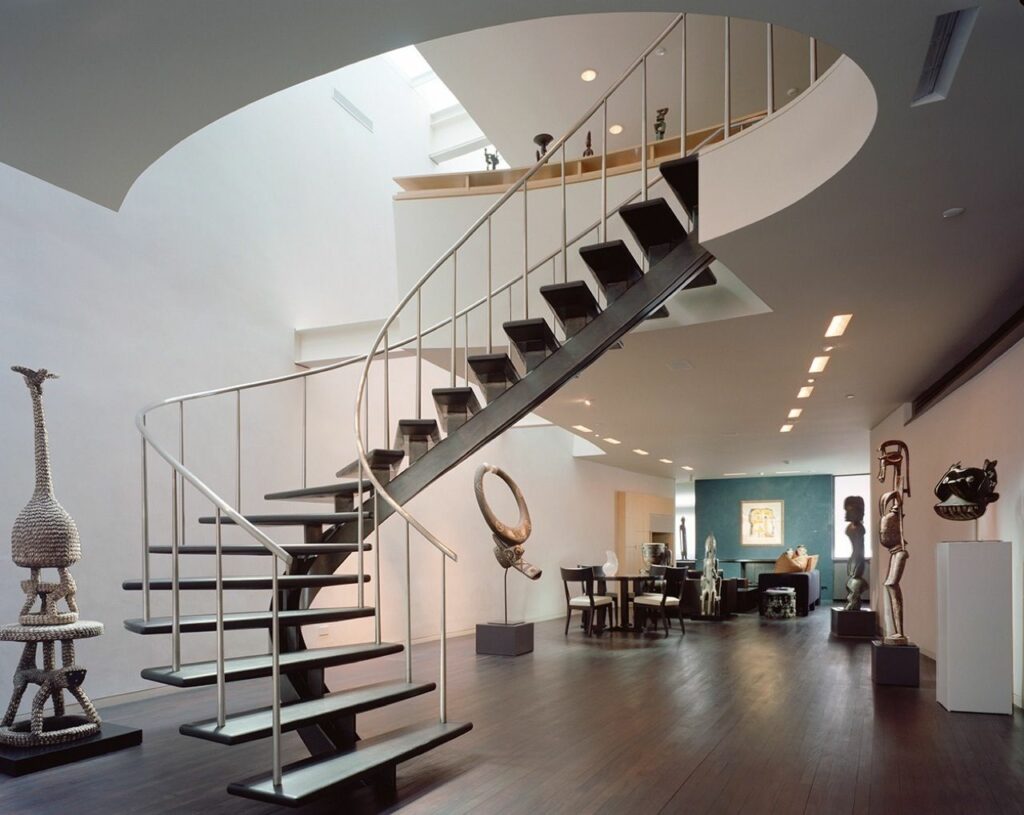 Installing a modern spiral stairway is a good idea if you have a spacious area at home.
You may combine two different materials such as wood and aluminum.
The image above looks elegant for a modern house, right?
It looks simple, tidy, and solid. The stairway also improves the aesthetic sense in the house.