TSP Home Decor – Do you need an inspiration and ideas to create kitchen while the readily available area is so small? Well, you have come to the right place then.
We are going to help you to create a nice yet functional tiny house kitchen.
We definitely know that designing a kitchen might be very challenging in the process especially if you only have a very limited space.
But do not worry because it is not impossible to create a charming and outstanding kitchen in a tiny, limited space.
First of all, you need to take out any unimportant thing from your kitchen in order to maximize the function. So, let's begin the tour.
Rustic Tiny House Kitchen with Subway Tiles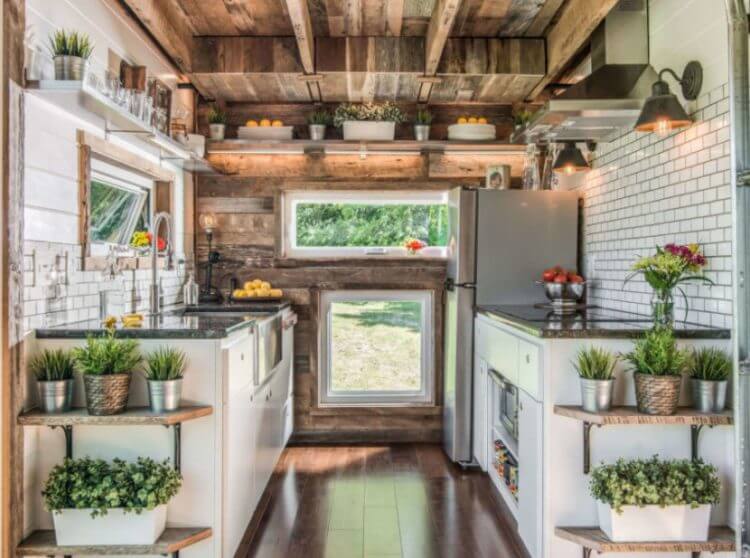 This is an interesting part to start with. Tiny kitchens tend to be boring and cramped if you do not put effort into it.
So, the picture above shows us if we can use the wood pallets to create segments on the ceiling while you can use the space between the segments for a showcase.
The white subway tails make the room feel airy and light. Adding some vases of flowers will be enough for your entertainment in the kitchen. Other than that, the windows make the room feel wider.