TSP Home Decor – It is reasonable if sometimes you find your kitchen really boring.
Maybe, it is due to the arrangement that is never changed since the first time it builds up.
Or, it can also be because there are many other kitchens designed in the same way as yours.
So, if you have a plan to renovate or change the kitchen decorations in the near future, make sure to prepare the brand new idea.
If modern and vintage kitchens are already too common, how is about combining both?
Then, it then forms the mid century modern kitchen.
How does it look like? Here are some of the examples.
Mid Century Modern Kitchen with Colorful Accents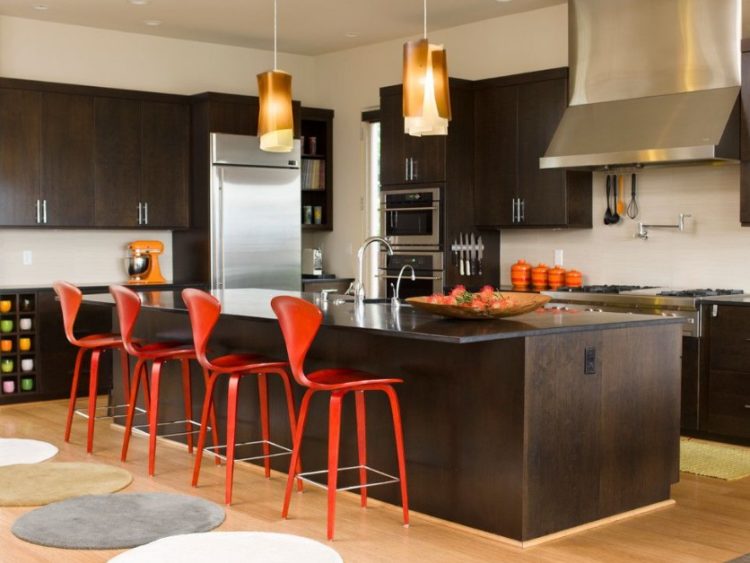 The mid century modern kitchen is indeed not so much different from the contemporary ones highly popular nowadays.
There is still the minimalist designs and furniture applied.
The problem is that this idea often looks boring with the minimalism itself.
It is particularly if you cannot arrange and combine them well.
To avoid such a thing, placing some furniture and decorations in bright colors is a good idea.
In the kitchen which is full of grey and metallic colors, some bright red stools are really outstanding just like in the picture above.