TSP Home Decor – Unarguably, kitchen is the most crucial part of every house. Do not let its petite size prevent you from giving it an astonishing makeover. On this occasion, we have these small kitchen remodel ideas to inspire you.
1. The Unwanted Zone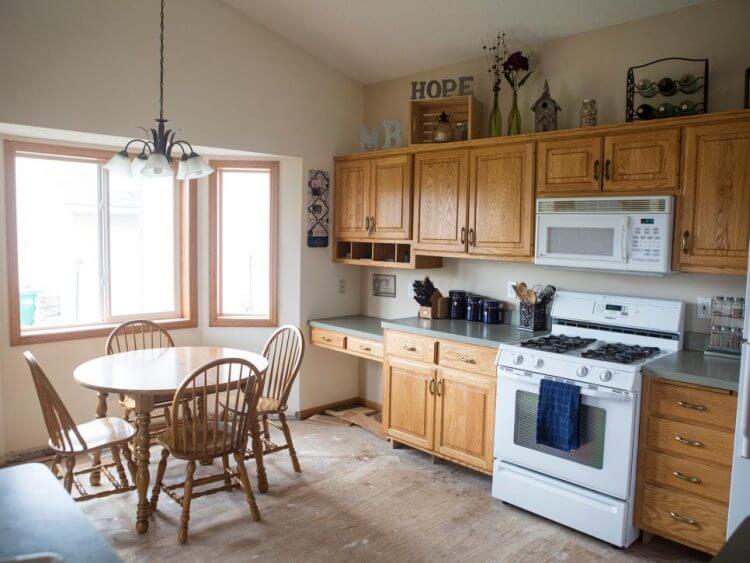 To be honest, this kitchenette looks so dull and depressing. The dated appliances make the room more monotonous. Plus, the wooden flooring leaves an unfinished touch.
• Repaint your walls in bolder tone to add a visual interest.
• Place an eye-catching types of furniture in the cook's room.
• Remove the wall to connect the kitchen with your dining room.
• Buy a white-painted dining set and cabinetry for a spacious, bright, and airy effect. This neutral color truly reflects the light.
• Showcase chic appliances on the dining table and in the open cabinetry.
• Install polished wooden floor. The dark one will balance out your white furnitures.
• Suspend a French-country pendant light on the ceiling. It fills your space with rustic charm and romantic nostalgia.
• Illuminate the dingy area in your kitchenette using downlights.
• While patterned kitchen island countertop and bench cushion draw the eye up.