TSP Home Decor – There are many ways to decorate the home living including the children's bedroom. One of them is by using the wallpaper and wall stickers.
Not only are they about a certain pattern motif, but the wallpaper can also have a certain theme. One of them is the space theme.
What are they and how to implement them well? Here are some ideas that may inspire you.
Wall Sticker with the Space Theme and the Name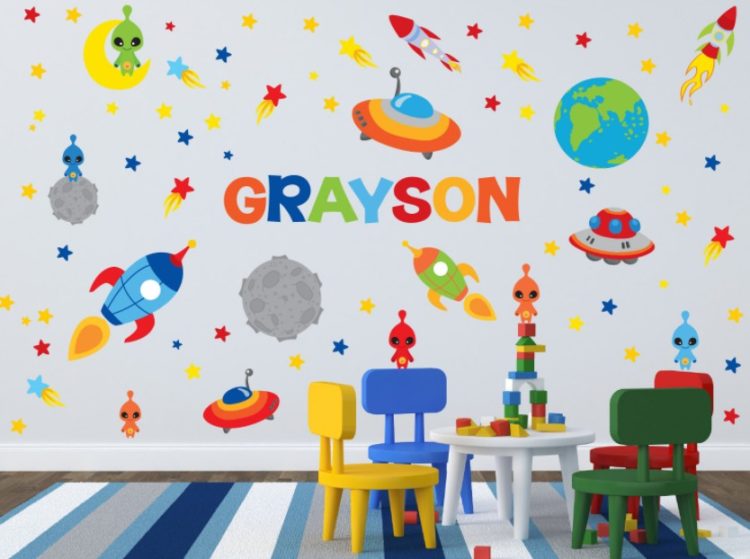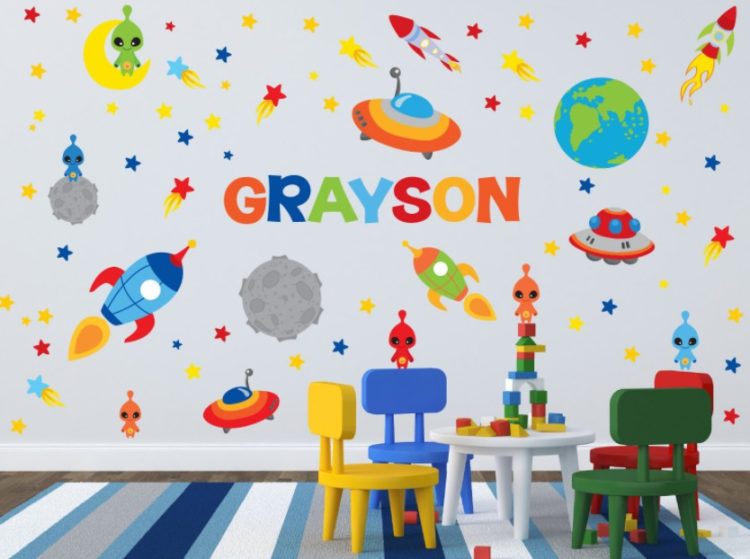 Maybe, attaching the stickers of stars, planets, spaceships, meteors, and aliens, are not enough.
You may want also to make an identification that the bedroom belongs to. This way, adding the child's name is really necessary.
For the kids below 5 years old, it should also be colorful and cheerful.
It can just stimulate their nerves as well as make them feel more comfortable when being inside.