TSP Home Decor – To keep your body healthy as well as form it to be sexier or more muscular, being a member of gym and fitness center is a good choice.
Unfortunately, not all people may be able to spare their time for this activity due to the hectic schedules.
Well, if you have more budgets, it is really necessary to make your own gym room. Despite it enables you to do the exercises as you want, this idea is actually more prudent later.
Then, in term of gym room designs, here are some ideas that may inspire you.
1. A Small and Simple Gym Room in the Garden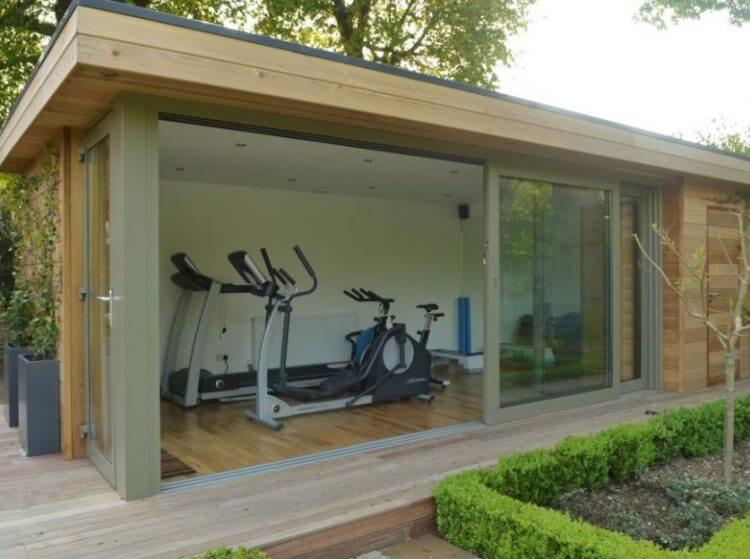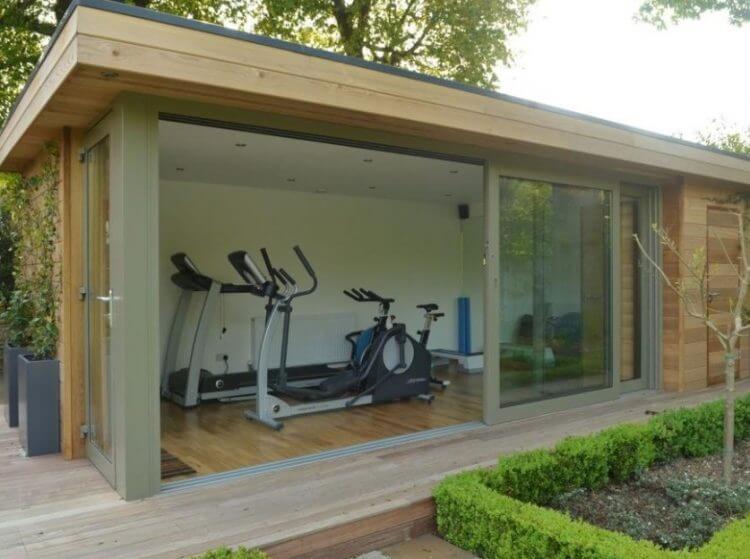 Exercising while enjoying the landscape outside must be really interesting. You can just realize this idea by sparing some meter squares of land from the garden, and then use it as the gym room.