TSP Home Decor – If you love to look good and stand out with some statement fashion accessories, then you probably own a hat or two.
You might however find it challenging to store your hats, as they sometimes have their shape distorted based on where you have them placed, while sometimes they just get dusty even without being used, making it impossible for you to wear them when you want them.
Hats cannot be stored amongst one's clothes so it is better to have them on their own, while at the same time, you do not want to have them take up too much of your space, especially not when you have more important things to worry about. With all that in mind, how exactly should you store your hats?
Well, here are a few hat rack ideas that can help you better store your hats, without them taking up too much of your space and yet still have just enough space not to have their shape distorted:
Fedora and cowboy hat rack ideas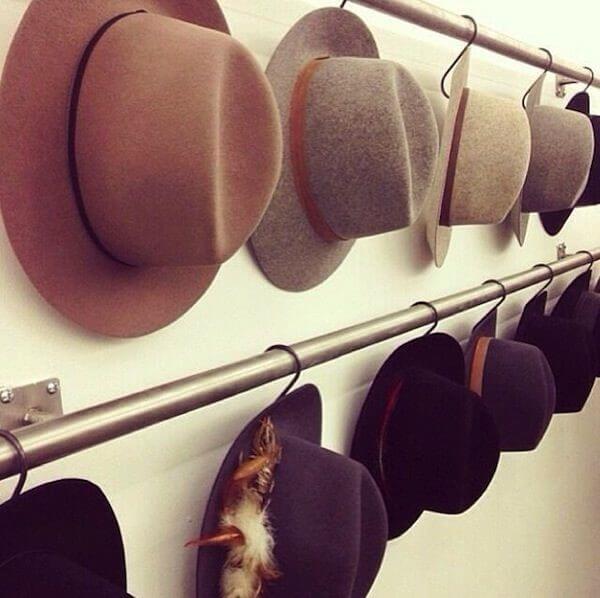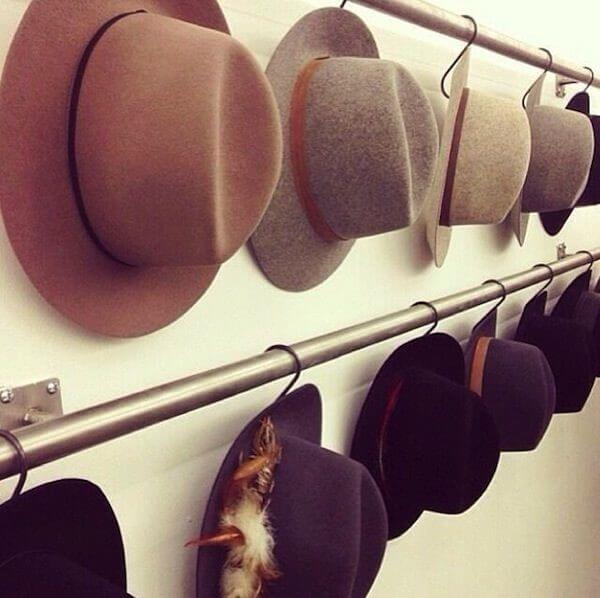 Have a metallic, wooden or plastic frame on your wall with hooks that are reasonably spaced on it, which you can then hang your hats on. Clean and neat is what you get with this particular hat rack storage method.
Pros
This method of storing your fedora and cowboy hats does not take up too much space.
It is also an easy way to find just the hat you are looking for, when you need it, without having to waste too much time.
This method of storage helps keep your hats in shape.
Cons
This method of storage could get your hats dusty.