When you have a home, creativity is key, and bringing in the best screened-in porches ideas can definitely pay off a lot.
While it can take a bit of time and effort, the results can be outstanding as long as you focus on finding some new and creative way to take things to the next level in no time.
What is the Difference Between A Sunroom and a Screened Porch?
When it comes to the difference between these two, the biggest difference comes down to the materials used and overall style.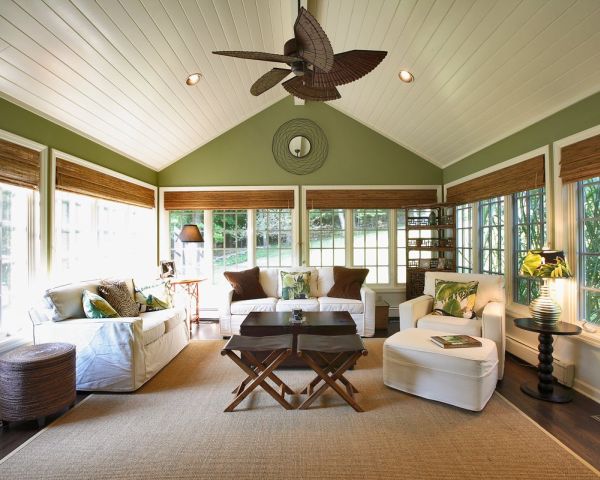 Sunrooms are designed to be used during the day, and they come in a variety of shapes and sizes, depending on your preference.
They're usually made from glass, which makes them a bit more expensive than screens made from metal.
Sunrooms often come with some heating, making them a bit more comfortable in colder months.
A roof usually covers them, and they're usually larger than screened porches. Sunrooms are mainly used as an extra room to relax and unwind during the day.
Screened porches are usually made of wood and metal, and they're designed to be used during the day just like a sunroom.
The main difference is that screened porches are usually smaller, but they're also a bit cheaper compared to sunrooms.
A screen covers screened porches, so they allow the air to flow freely through and around them.
They're usually smaller in size, and they're usually more of a home accessory than a home addition.