TSP Home Decor – One of the most significant elements in your outdoor space is the water wall. It truly helps spice up your dull backyard. If you want to freshen its look, let's have a read at these magnificent backyard wall fountain ideas.
1. Go Simple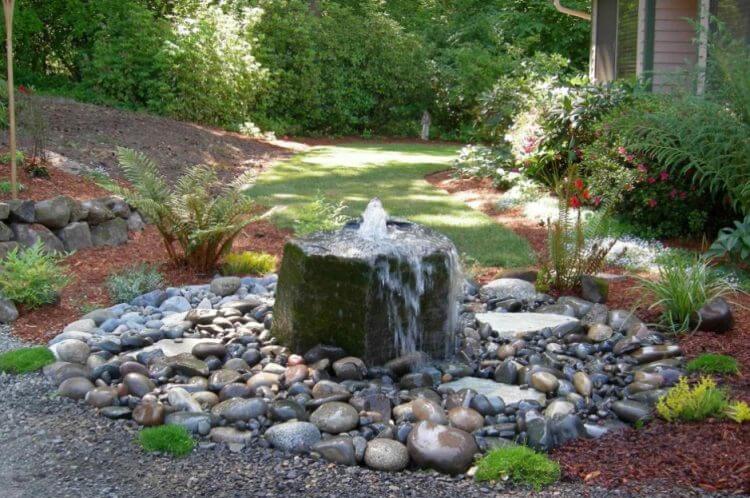 This water feature is unpretentious yet elegant.
• Upcycle your damaged concrete tank into the stunning fountain.
• Install the water pump.
• Add color by growing the plants in the ground.
• Fill the wall base with pebbles.