TSP Home Decor – When it comes to bedroom design, a lot of people generally choose the rectangular and square beds. The truth is modern round beds can transform yours into brand new sleepy space. For you who love this delightful innovation, we have gathered up some inspirations below.
1. Impressive Combination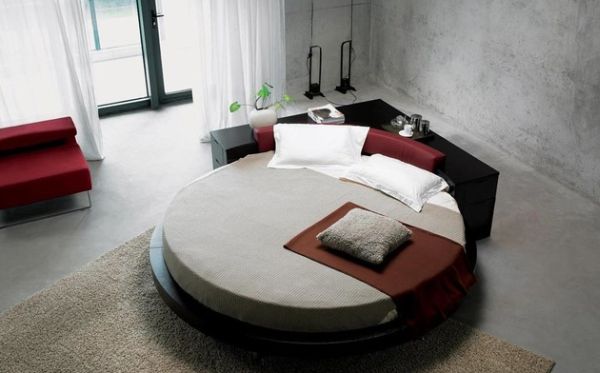 If you find the circle bed unappealing, please think twice. The key is super simple. Just don't be afraid of mixing constrasting colors.
• From the concrete wall to the floor, everything is in neutral shade.
• With the exception, the red bench and headboard introduce a pop of color into the bedchamber.
• While the area rug and throw pillow add different textures to the room.