TSP Home Decor – There is nothing more indulging than reading your favorite book in a hammock. You can also take a nap on it comfortably.
Having this lounge furniture is a must in your home or the backyard. To help you carve out a cozy treat, we have compiled these appealing styles.
1. Unique Pleasures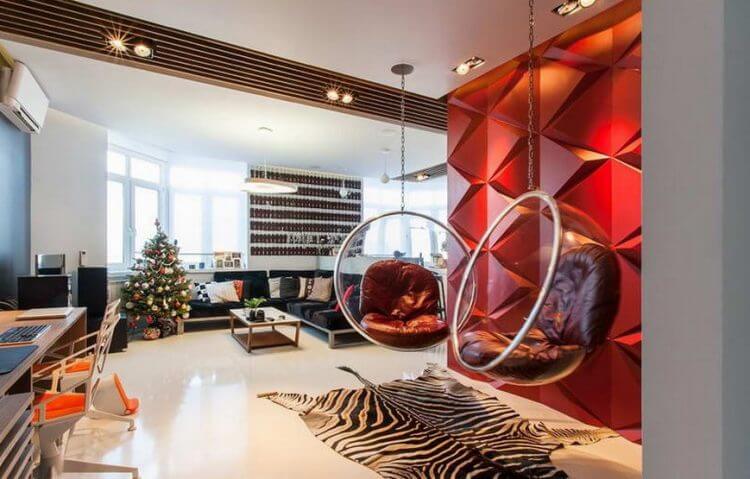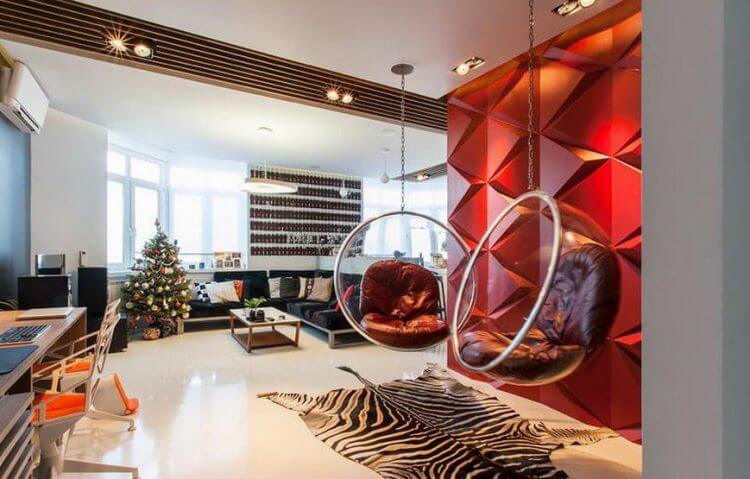 If you have a small outdoor space, it is such a perfect option. Suspend a couple of transparent egg chairs from your living room's ceiling.
• The red cushions match well with the backdrop.
• A black and white zebra print rug creates a more relaxed feel.
• While white floor and ceiling make the swinging chairs and rug stand out.