TSP Home Decor – When it comes to the home feature, garage doors are essential yet often-overlooked parts.
They complement your living space and make it standout. Are you looking for some inspirations? You are in the right place.
Here we have covered great choices to help you out.
1. Carriage Style Garage Doors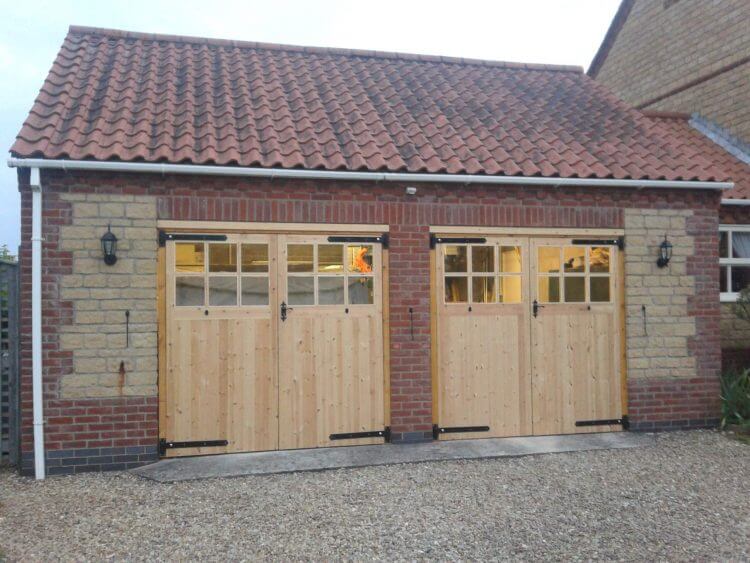 If you love something traditional, this idea is the best option. Because the barns are outfitted with these doors.
The garage was used to store the horse-drawn vehicle in the 1900s. However, it hosted the cars since 1950s. Without doubt, the doors will always exude the old-world charms.
• The brick details add the rustic flavor and textural elements to your abode.
• Plywood doors give the home elegant touch.
• Black wrought-iron strap hinges team up well with the plywood.
• Gold reflective windows steal the spotlight.
• The wall sconces bring good memories back in the past as if you were living in the glorious period.