TSP Home Decor – The bathroom should be a place where you can relax and feel comfortable. However, some people feel that their bathroom doesn't look beautiful.
They even hesitate to enter and spend some relax time there. The design has something to do with this problem. Changing the design will help you to change your bathroom nuance, for example, you can use the subway tile shower style.
It doesn't need to be exactly the same as the subway bathroom. You can just use the tile style of that bathroom on yours. Here, we have 17 great ideas using that tile style for the bathroom.
1. The Tiles Wall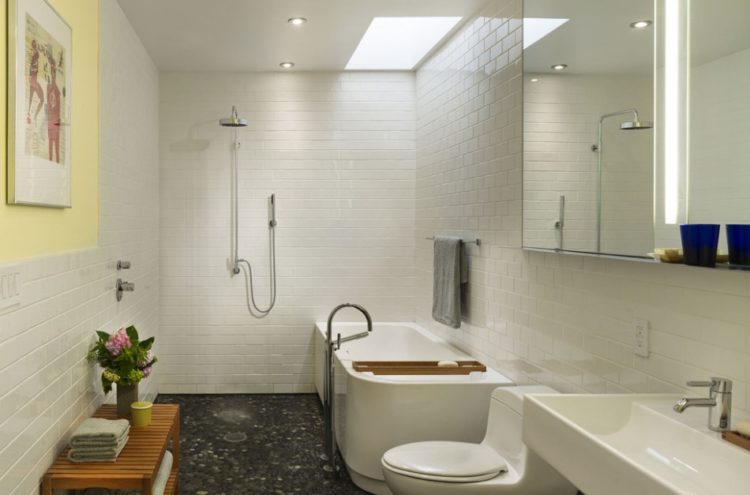 Tiles don't always to be installed on the floor. Placing it on your bathroom wall is also the best way to utilize the tile. Just like what you can see in the image, the tile looks great on the bathroom wall.
And, the black marble floor makes the tiles on the wall become the focal point. With tiles wall, it also can protect the wall from water splash, which also can prevent mold to form.