Beadboard Kitchen Backsplash Design Ideas
Have you got some idea about designing a beautiful beadboard backsplash? Here are some examples:
1. Beadboard Alongside the Marble and Wooden Furniture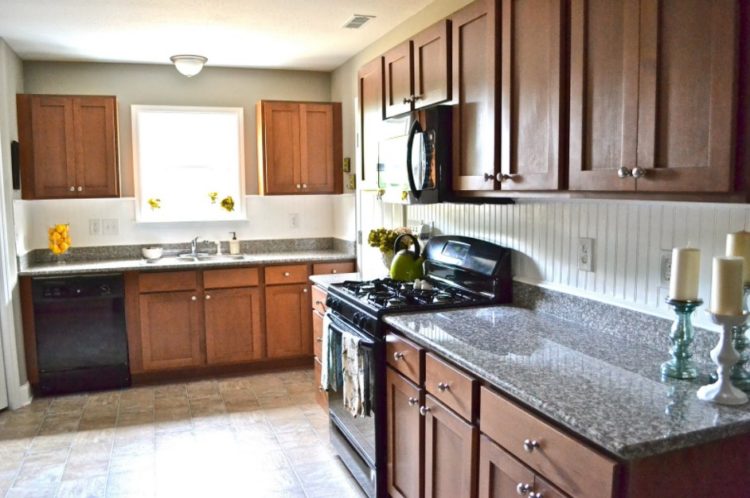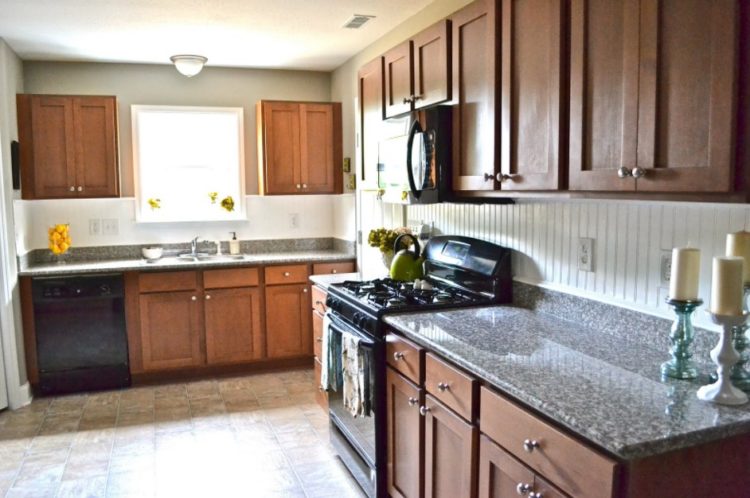 Maybe, the application of wooden furniture and the marble countertop is not enough. Well, rather than letting the space between the countertop and upper cabinets plain, just put the beadboard there.