TSP Home Decor – Pegboards are important for organizing your stuff in a creative manner. Keeping your tools, books , clothes and other stuff properly arranged , cleaned and maintained will save your time, money and make your endeavors more rewarding.
You can store not only hand tools, power tools , garden tools but also arrange tools of your choice as kitchen knives , crafting tools or whatever else.
Pegboards increase your storage system by utilizing space in a pretty efficient way.
You can see all of your tools at a glance. If you dont have enough wall space then you can utilize begboards by building a hinged system , a ralling begboard and portable begboard storage system.
Here we'll give you the best DIY pegboard ideas to try at home right now!
Elegant Multiple Tool DIY Pegboard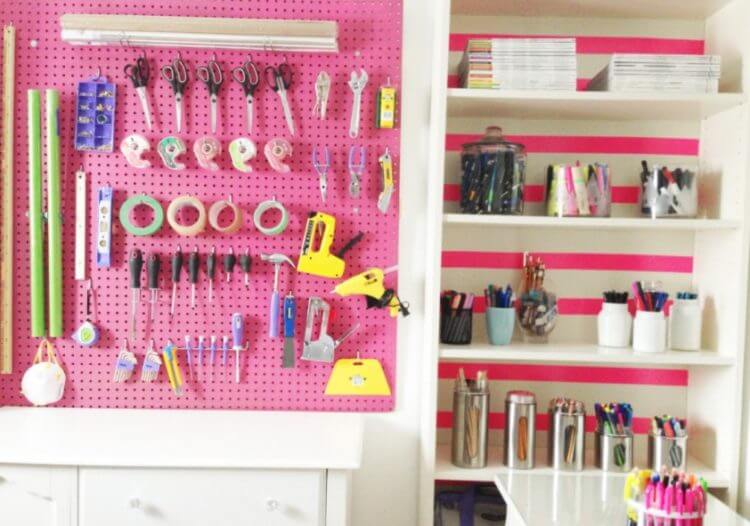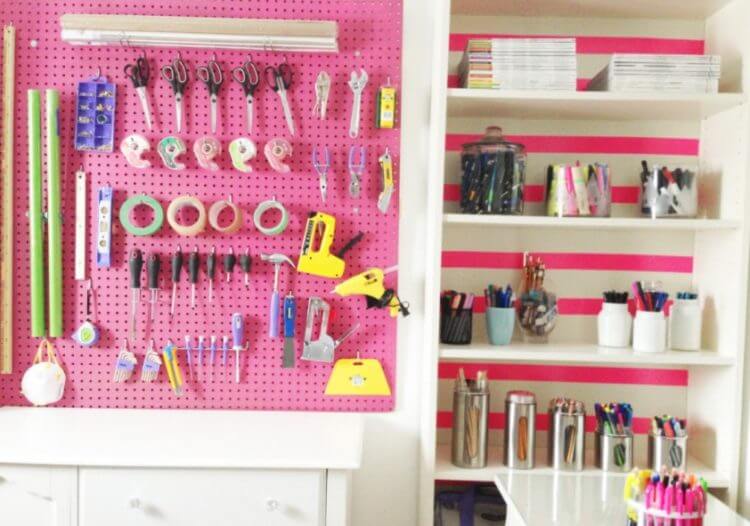 What's better than a pegboard which can carry many of your tools and still require a small place for installation.
EMT pegboard is attractive and its size is its iconic trademark. It can be used at any place you want and it does not require much space.
It also has the tendency to carry many heavy tools and stuff you want it to.
Unique Hangman DIY Pegboard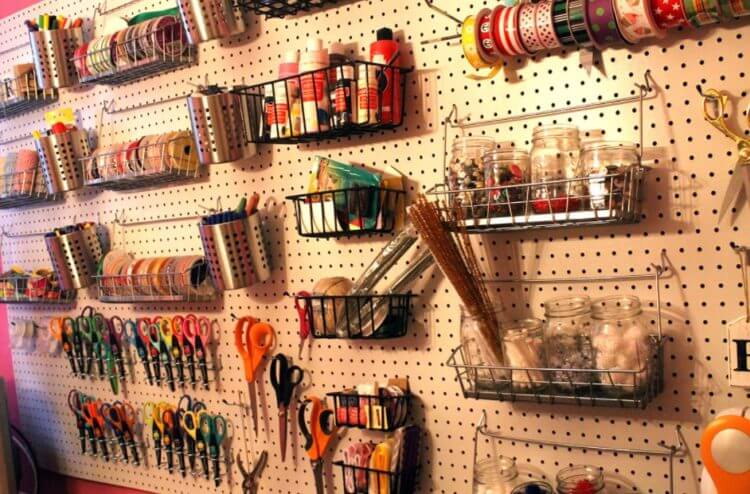 This attractive work of designing is the pegboard which will help your life in many ways. It can be used to add portable hangars, boxes, hooks or simple nails for hanging whatever stuff you want.
It has a rectangular shape and its size is so unique that it can accommodate almost each and every thing you want it to handle. It adds a unique sense of attractiveness to your style.