TSP Home Decor – Garden with colorful flowers and green plants on the backyard is indeed beautiful. But it still seems not enough without any fence around.
Sure, some kinds of fence can just be made or at least designed by you. It doesn't always mean such a big fence to protect the entire garden.
Pallet Fence Ideas
The small ones in the form of pallet are yet cool to sweeten the garden more. So, here are some of the ideas.
1. A Small Vintage Pallet Fence in White for a Small Garden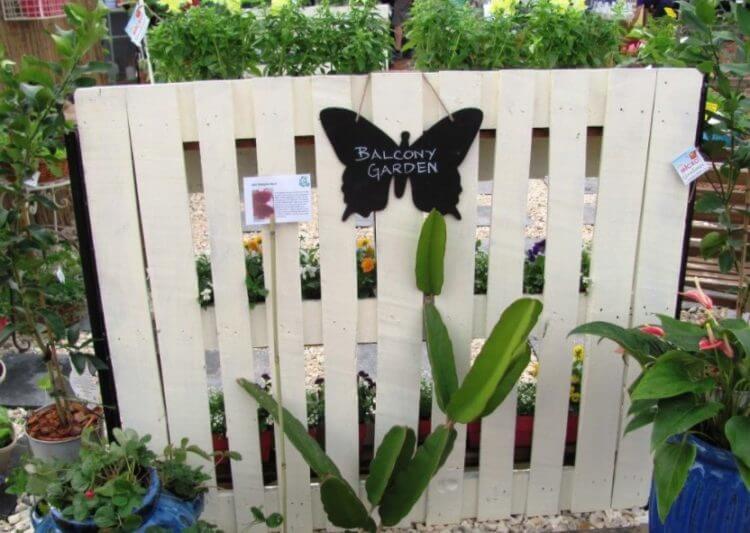 Not all people may be blessed with a big backyard. So, if you are also one of them.
Don't worry since it can still be beautified with a stunning pallet fence which is small also. Just arrange some pieces of woods together. Then, paint them in white.