Choosing the right idea for your daughter's bedroom can be really difficult. So, ask her what theme, movie, or character she likes, then use it as the decoration theme for her room.
Here are some great examples for kids that love the Hello Kitty character. These ideas will create a great bedroom for your daughter that makes her happy.
We Hope you have a great time decorating your daughter's bedroom to be a little more like Hello Kitty bedroom.
1. The Hello Kitty Playing Paradise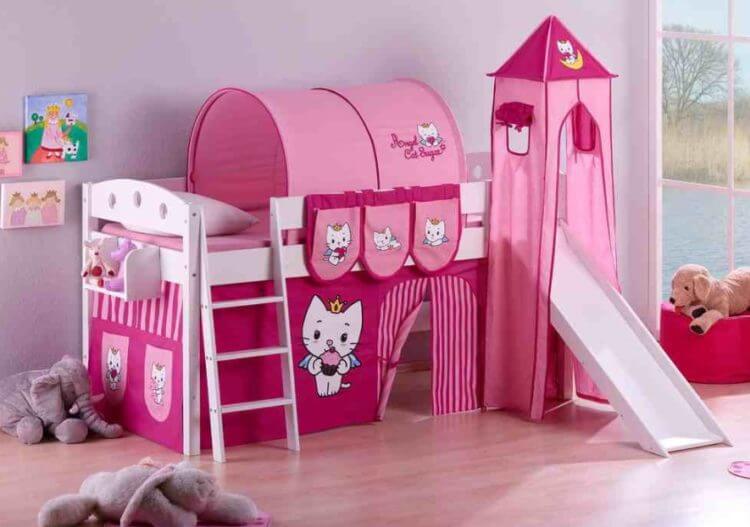 Changing your kid's bed into playing exhibits like this will make your kids happy definitely. It even has a slider, which makes the bed much more valuable in your kid's bedroom.
This idea uses a unique bunk bed whose bottom part has been removed. Therefore, the bottom part can be used as a tent.
Or, you also can keep the bottom part, so your daughter will have two different places to sleep with a different nuance.
2. Princess Hello Kitty Ideas
This idea shows the robust girly atmosphere. Your daughter will love it because this is what a girl's bedroom should be.
The mosquito net on top and around the bed catches our attention. It makes the bed that has a round or heart shape look more amazing.
Although it doesn't have that many Hello Kitty images, the color and cute shape of its furniture do the job perfectly.
And, we also see, it doesn't need too much modification in the bedroom. Just a few additions of furniture and decoration, that's enough.