TSP Home Decor – Technically, the staircase is functioned to connect a floor with another floor above it in the home decor and the interior.
This way, someone can just simply go up and down without any difficulties.
Nowadays, the function of the staircase is indeed more than that.
It should also be a beautiful decoration so that your home living can just look more artistic.
Not only is it about the design, the paint and the color idea of the staircase must also be considered as well.
If you have a plan to embellish your sweet home with a kind of staircase in the near future, some ideas below may inspire you.
Minimalist Staircase with Green Stairs and Metallic Handle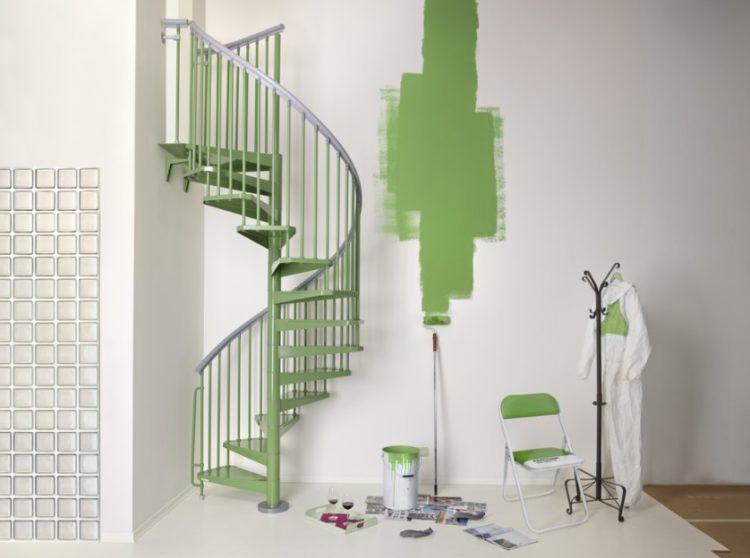 This idea is quite simply in which you only need to apply a basic staircase with minimalist design.
What to accentuate more here is regarding the color.
Choose one color you like the most, it should not be too striking.
Green or blue is a good idea here since it is really calming but also not monotonous.
For the handle, you can keep its original color.
When the handle is made from certain metals, its silver or other metallic colors can just match well.
This kind of staircases is necessary for the modern and minimalist home with the domination of neutral colors like white or grey.